Austin's family-owned roofing & restoration company
Austin's family-owned roofing & restoration company
Projects Completed Last Year
Missing shingles? Ceiling stains? Let our experienced crews diagnose and handle all your roof repair needs.
Our goal isn't to sell you a new roof. We want you to tell your neighbors about us, and we want to
earn your business
 … for life.
Do you have
storm damage
? Never let a "storm chaser" on your roof! They have high-pressure commission driven sales people who are not looking out for your best interest.
Solar attic fans
help keep your home cooler during brutal Texas summers, reduce load on your AC, and helps keep your electric bills lower.
Call us. We answer any time. (512) 808-0403
100% financing available
We offer 100% financing options for roof replacements, roof repairs, and renovations
Free estimates, no commitment
Whether you are looking to repair storm damage or dealing with normal roof wear, our experts can quickly give you a free roof inspection and free estimate.
Licensed, certified, maximum liability insurance
Our crews are licensed and certified in all the major brands and roof systems. We are fully Insured with maximum liability insurance coverage, and all of our work is backed by our Best Protection Full Warranty.
Check out these actual customer reviews
Got an insurance claim? We make it sooo easy!
Concerned about your insurance claim? We handle all the paperwork and every aspect of dealing with your insurance company.
"Trust is just one of the many things we build well!"
Only the best products
We are certified and licensed in all major roofing brands and products. Here are a few of our partners and vendors. 
We serve the entire Austin and Central Texas area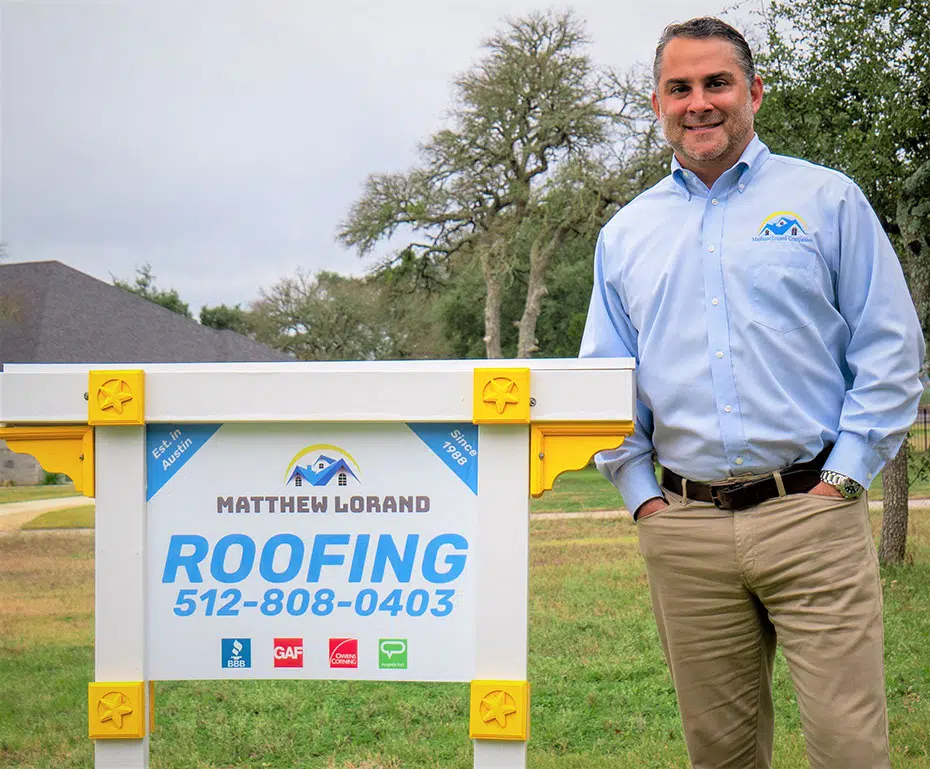 Jason Lorand Joseph, owner of Matthew Lorand Roofing & Restoration
7215 Chimney Corners, Austin, Texas 78731